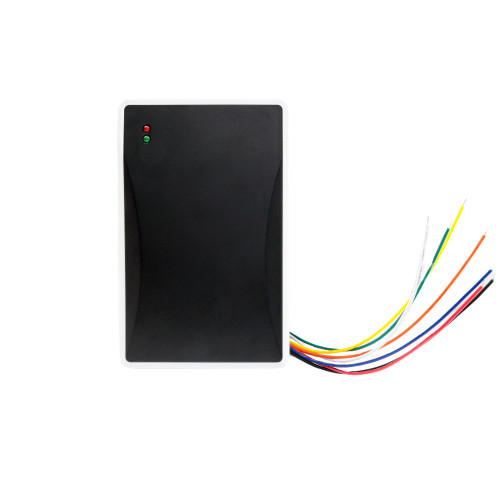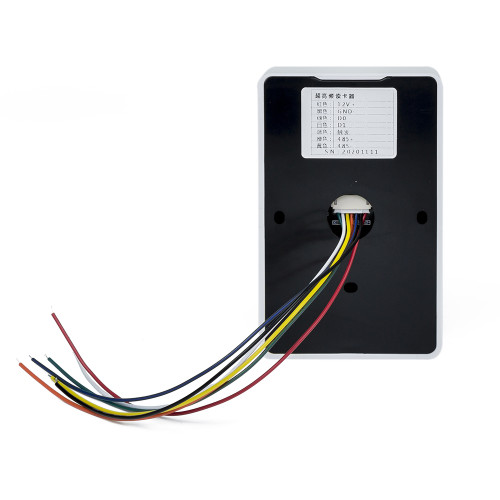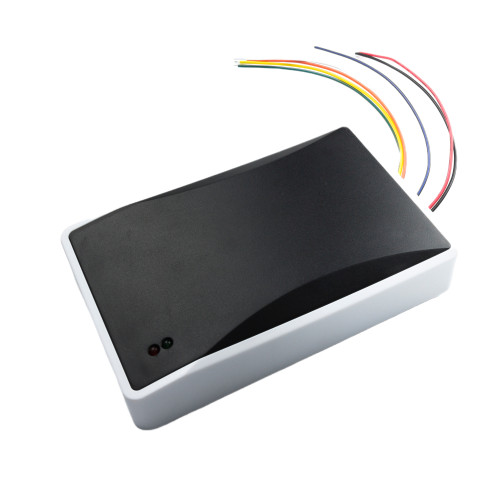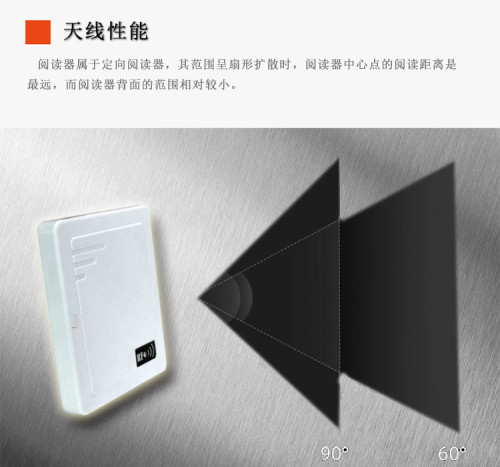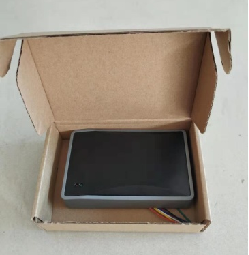 UHF RFID Reader| Yanzeo SR20 860~960MHz Access Control UHF High Performance Integrated RFID Reader
Item specifics
System Parameter:

ARM7+UHF model
Read Range:

>2m
Group of reading performance:

>50pcs
Support Protocol:

Fixed Frequency Band and FHSS Software Programmabl
Operating Mode:

0-30dBm(Adjustable)
Output Power:

2dBi circular polarize antenna (Integrated)
Antenna:

Fixed Frequency Band and FHSS Software Programmabl
Communication Port:

RS485、Wiegand26、Wiegand34
Power:

+12V
Power Consumption:

< 1W
Operation:

-20℃ ~ +70℃(Customized)
Humidity:

20% ~ 95%(without condensation)
Storage:

-40℃ ~ +125℃
Description
UHF RFID Reader| Yanzeo SR20 860~960MHz Access Control UHF High Performance Integrated RFID Reader
Yanzeo SR20 is a High Performance UHF integrated reader for long range operation. The reader operates in frequency range of 860MHz~960MHz design to read ISO18000‐6C and ISO18000‐6B protocol ID Tag.The reader can be widely applied in many RFID application systems such as logistics, access control, and anti-counterfeit and industrial production process control system.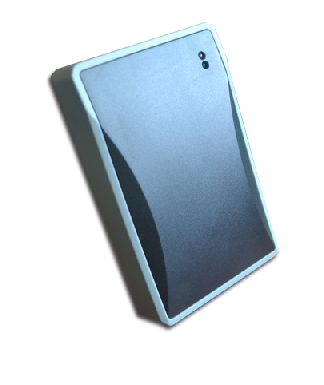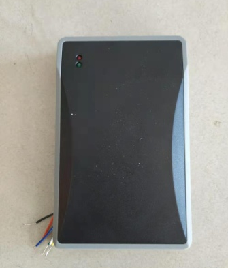 packaging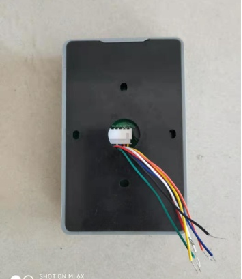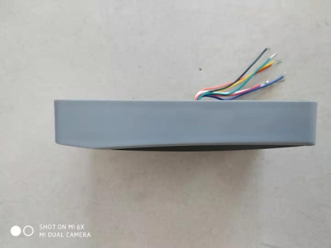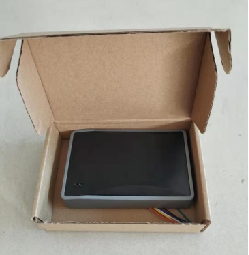 Long-distance Integrated Reader – 860~960MHz
Mainly used in business,payment,health care,tobacco,some industries,etc.
International(920~925MHz)

Group of reading performance:

Fixed Frequency Band and FHSS Software Programmable;

Master‐Slave Mode(Online Mode)、Time Scheduled Modes、Trigger Mode

2dBi circular polarize antenna (Integrated)

Fixed Frequency Band and FHSS Software Programmable;

RS485、Wiegand26、Wiegand34

20% ~ 95%(without condensation)

Software Pack

(Optional):

API Software Development Kits complete with VB,C#Sample Program
Long-distance Integrated Reader – 860~960MHz
Specification