Tips That Will Give You Full Control over Your Barcode Inventory
Share
Issue Time

2022/09/23
Summary
Without barcodes, you could miscalculate the expiration date of your inventory or missing items, which can have serious consequences for your business. That's why in this article, we'll explore the benefits of barcodes and how to implement them.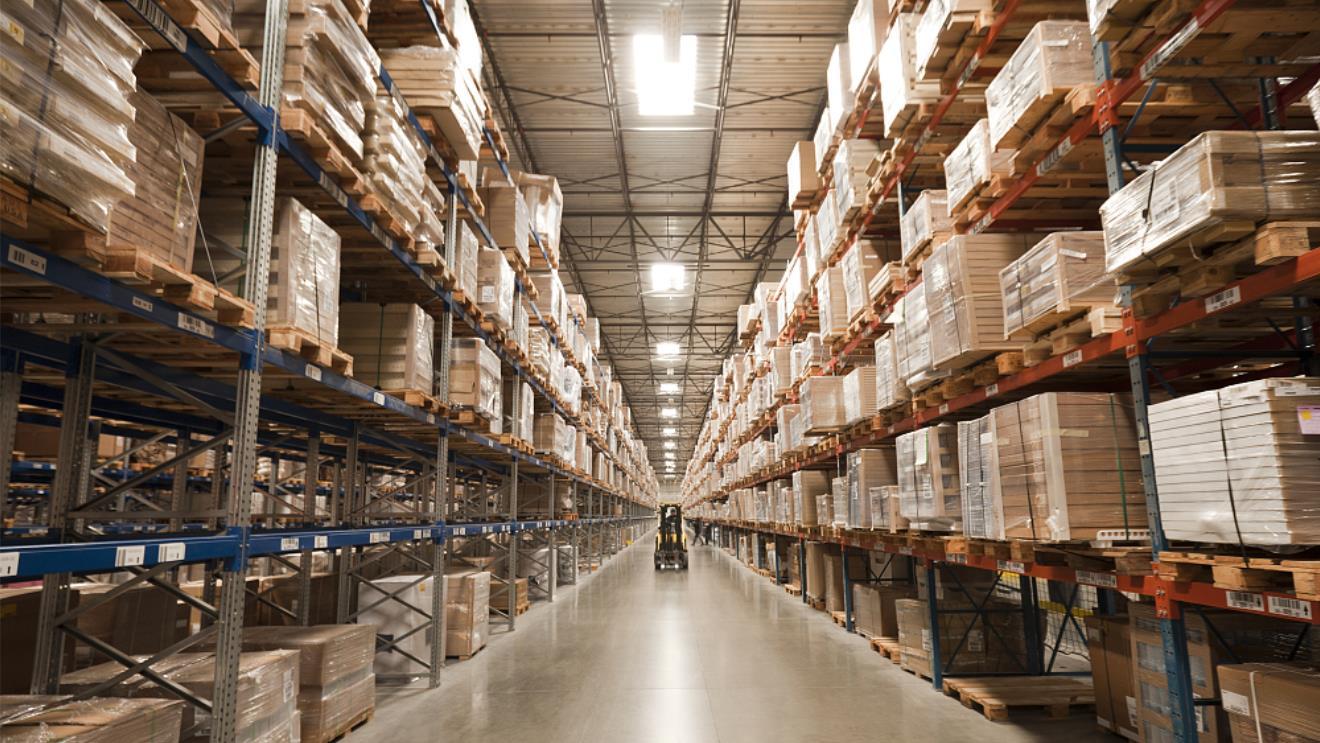 If you're a manufacturer that's gotten to the point where relying on inventory and counting becomes an unreliable strategy, it may be time to consider beefing up your inventory management strategy. Introducing barcode inventory control for manufacturers, the fastest and most reliable way to monitor inventory movements.
Without barcodes, you could miscalculate your inventory and go into negative inventory or lose an item's expiration date, which could have serious consequences for your business. That's why in this article, we'll explore barcode management, the benefits, and how to implement them.
The benefits of barcodes for inventory control
When you start leveraging barcodes, you'll find:
Reduce the chance of human error
At the end of the day, using barcodes to process data will be far more accurate than manually entering inventory data. As awesome as humans can be, we all make mistakes. Barcoding eliminates the opportunity for human error and even reduces the need to train new employees since all they need to do is click when taking stock.
Data readily available
This is related to the previous point, computers tend to have an advantage over us when it comes to reading and storing information quickly.
Using barcodes for inventory control, you can take advantage of readily available data, including:
Processing speed
Inventory level information
Sales are available in real-time
Note: Be careful to label items correctly and be sure to check for duplicate barcodes, as this benefit can quickly become problematic as errors go undetected longer.
Improved inventory control
Barcode scanning tracks inventory production with more accurate counts and improves inventory turnover calculations. By better understanding your inventory turns, you can reduce inventory and lower your cost of carrying.
Low-cost implementation
After installing the barcode system, you can start generating barcodes immediately. Once you've taken the time to apply barcodes to items, you can start monitoring your savings and earning money.
Improved decision-making ability
Barcodes for inventory control allow you to keep your data up-to-date and error-free. Having valuable information allows you to accurately forecast demand and make better decisions about purchasing, maintenance, and budgeting policies.
Five tips for implementing barcode inventory control
What do you need to do to implement inventory control with barcode scanners? Here are five tips to help you get started:
1. Determine the type of labels you need barcodes for
Here are four reasons why manufacturers use barcodes:
Security - Barcodes that provide long-term investment for your high-value items and require extra vigilance. Typically, such devices should have labels that cannot be easily removed. For example, tamper-evident labels.
Mobility - If your items need to be checked out frequently in different locations and have the potential to be misplaced. With these barcodes, it's a good idea to have identical assets backed up, such as two-part asset tags.
Durability - Larger items, such as office furniture, are easier to move and clean. Then you need stronger laminated asset tags to withstand wear and tear. For example, polyester asset tags.
Adhesion - Strong or uneven surfaces, such as strong mechanical equipment, require labels that can be attached to the surface. For example, foil barcode labels.
2. Compliant with industry standards and workflow
Introducing a barcode system for inventory control allows you to comply with industry regulations. It's important and a legal requirement to figure out what government regulations can avoid potential lawsuits.
3. What information needs to be displayed in the barcode
When using a barcode scanner for inventory control, you need to determine what information the barcode should display.
However, the most important thing is the uniqueness of the barcode. A barcode is an ID, and eventually, you'll want your barcode scanning system to tell you the following:
Location of ID
When does it expire
How to deal with
Who ordered
However, there is basically no end to how much a database can tell you about an ID.
4. Plan how to place labels on items
So you've done all this hard work on a barcode system for inventory control, and then you print the barcode onto the relevant item. Then you realize the barcode is blocked or damaged from where you put it.
Putting the barcode in the perfect position is essential. Otherwise, if you screw up this stage, your entire barcode inventory control system will crash.
5. Make sure to integrate your barcode inventory control system with other software
As an extension manufacturer, you will manage all the different types of software to help you master your business from manufacturing to marketing.
That's why it's important to find a barcode inventory control system for your business that can integrate with all other software to integrate your inventory management with your entire workflow.
For example, Smart Manufacturing Software is a powerful cloud-based ERP system that is equipped with barcode scanning capabilities and allows you to integrate other business systems.
Now that you've set up your barcodes, it's time to choose a scanner for your barcode inventory control. Here are 5 tips to help you choose a barcode scanner for your business:
Consider your workshop manufacturing
Investigate your workshop making...flooring...
That means you opt for a cheap plastic scanner if you drop it on the factory floor or warehouse. Manufacturers should consider purchasing a rugged barcode scanner to avoid the risk of damaging the scanner while your business is shipping it.
Consider warehouse air quality
Do you have a dusty warehouse? Or is your workshop covered in sawdust or any other particles from the machine?
You'll want to look at the protection rating (IP) of the scanner you've shortlisted, as this will indicate whether the device can withstand extreme elements, such as being covered in dust or submerged in water.
Consider the lighting conditions of the manufacturing plant
Instinctively, you would think that if your lighting levels are low (perhaps to protect photosensitive materials), it might interfere with your scanner.
However, the scanner works by reflecting light from the barcode and analyzing the light and dark spots of the barcode. The question is really whether you have bright lights or sunlight drenching your items.
It is important to ensure that the scanner will work under your business lighting conditions.
Consider employee needs
If your operators wear gloves when using barcode scanners on the floor, you should find a scanner that can accommodate these conditions, such as having larger keys to make the scanner easier to use.
Consider the type of barcode you will use
Are you scanning barcodes from a distance or a short distance? For long-range scanning, you'll want to look into scanners with advanced long-range or extended-range capabilities.
On top of that, if you work with 1D or 2D barcodes, you need to consider whether you need to use a laser scanner, or even if the camera on your smart device will suffice.
At Yanzeo, we provide
barcode and RFID solutions
. Yanzeo's years of professional research and exploration of smart technology have brought together the technical essence of the barcode industry. Through the data interpretation of changes in the information environment of modern society, we can effectively overcome the difficulties and problems of barcode RFID technology, develop and design industry-leading barcode RFID products, and help customers to calmly deal with the challenges brought by accurate identification and various identification obstacles, and always ensure that customer's safety. good experience. If you want to customize the barcode and RFID reader, etc., welcome to
contact us
.